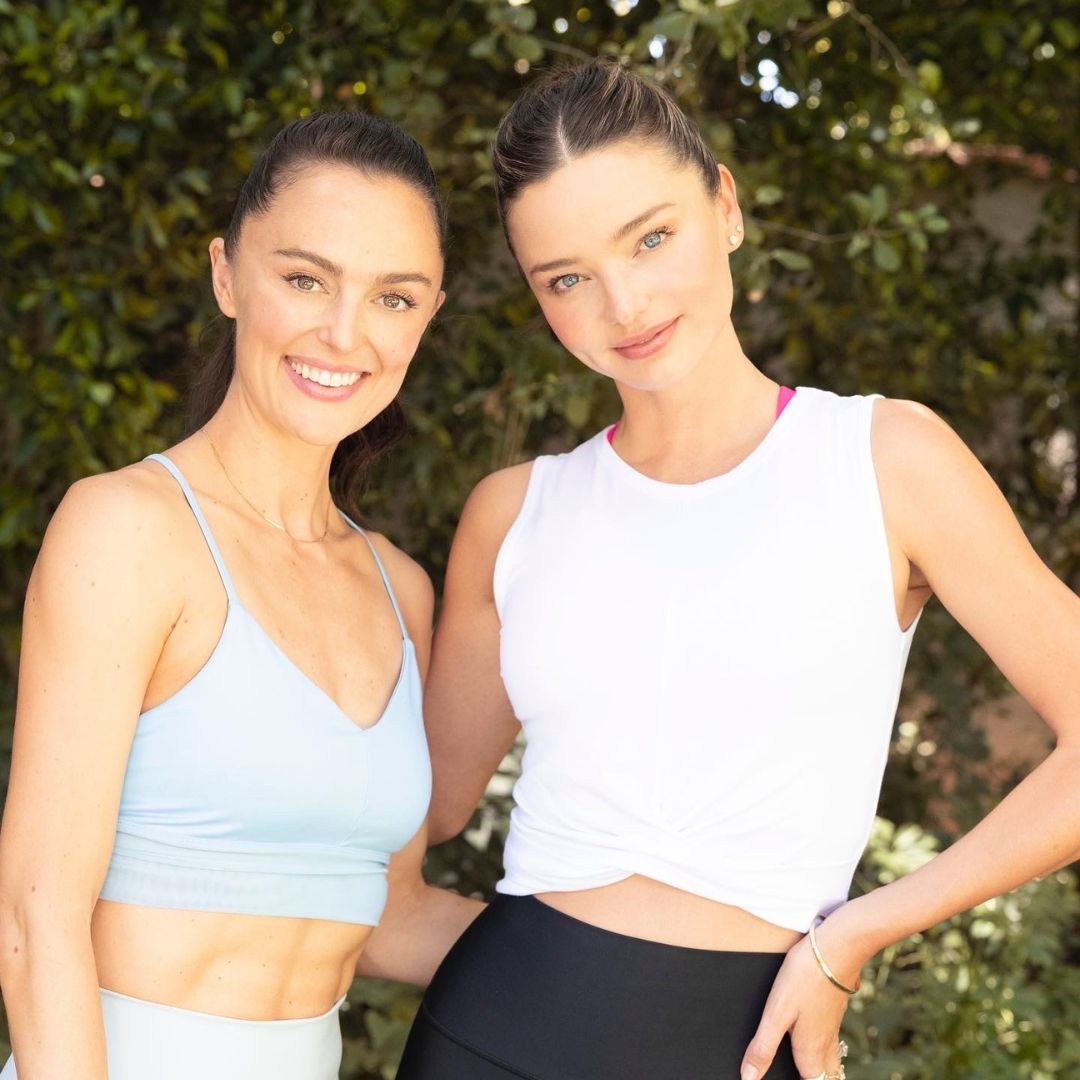 Miranda Kerr
"I'll never forget my first workout with Megan, I felt like every muscle in my body had been worked out, it was such a good feeling! Over the years, she has also taught me how to incorporate quickie workouts into my busy mom/work life. Sometimes it can feel overwhelming to dedicate a full hour workout when you're so busy, which is why I love her short quickie options."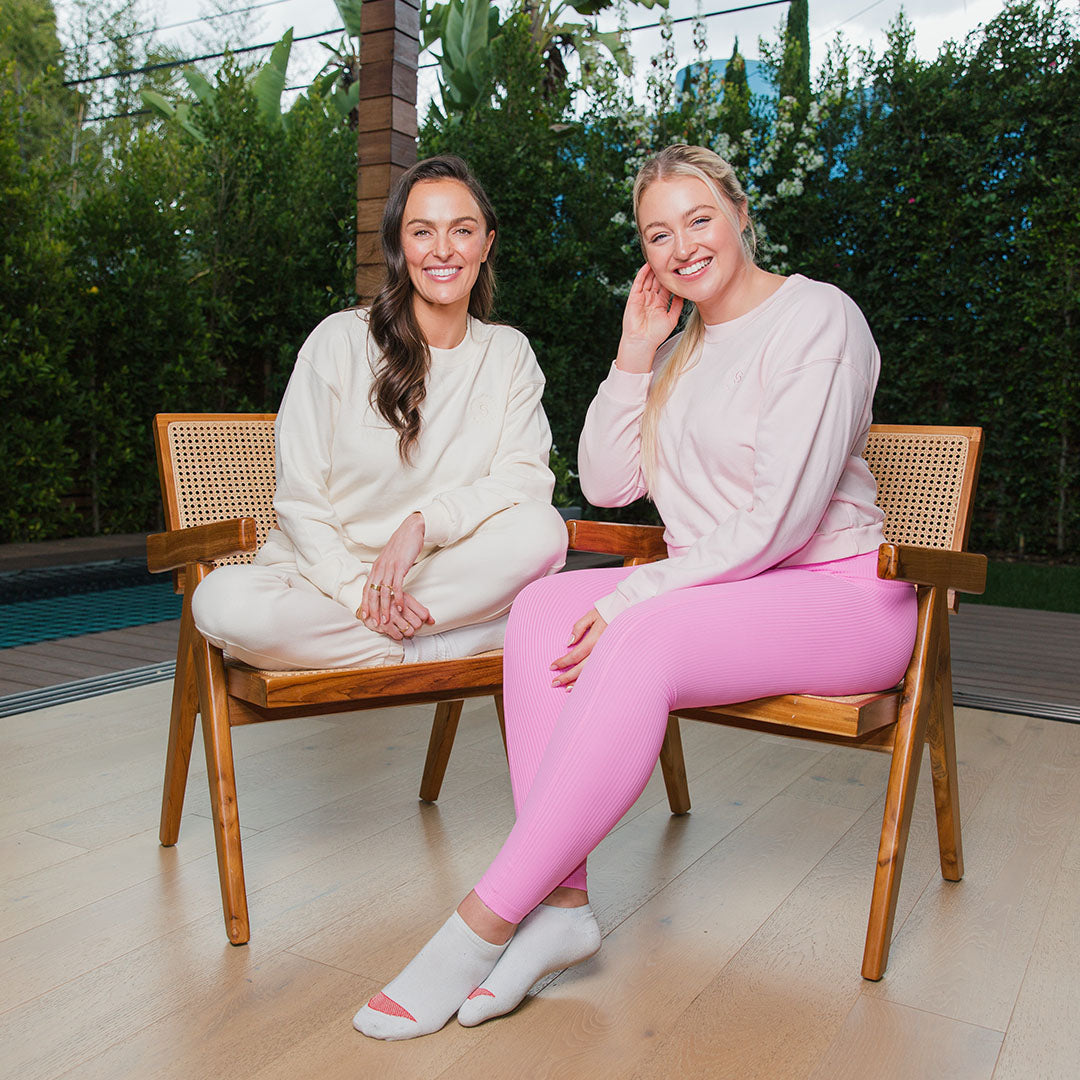 Iskra Lawrence
"Megan's TSS is one of those magical safe spaces where you feel welcome and movement is celebrated because your body deserves it."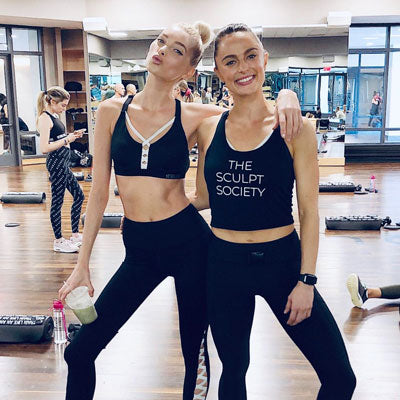 Elsa Hosk
"Not only is Megan Roup + The Sculpt Society one of the best workouts I do, I always feel like my whole life and being got a boost. It's got energy, intensity, joy and is a total non-judgement zone to just have fun and get in the best shape of your life. Everyone should try it!"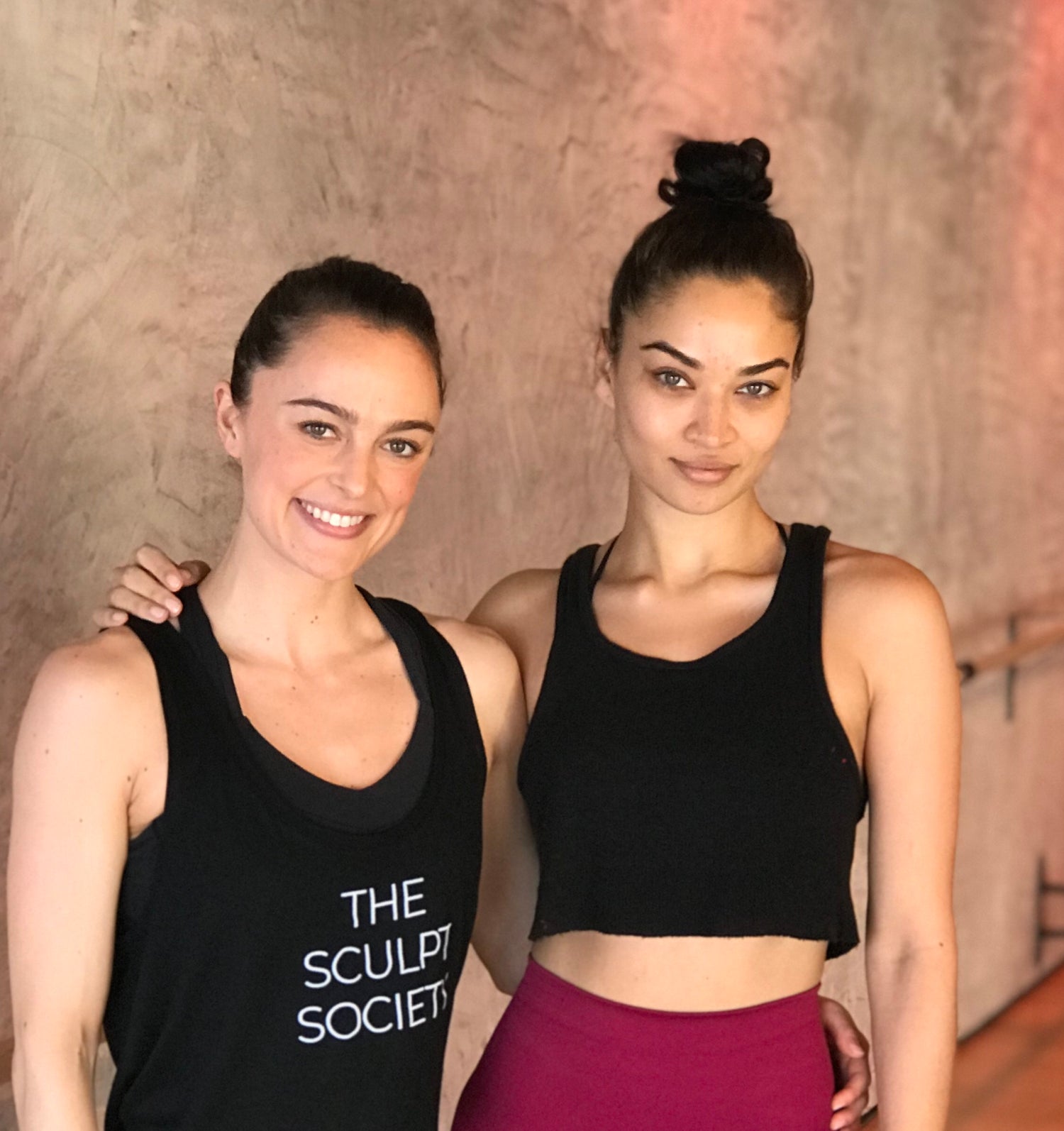 Shanina Shaik
"I have worked out with Megan Roup and The Sculpt Society for a few years. I absolutely love Megan's energy! I appreciate her attention to making me feel and look good! From the moment I began working with Megan, I noticed amazing changes on my body but most importantly how I felt….empowered and confident."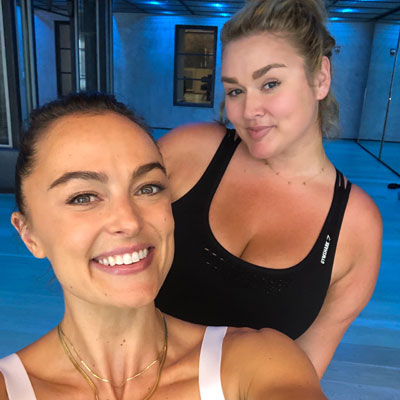 Hunter McGrady
"After my first workout I felt inspired and genuinely excited to continue working out. She is always my biggest cheerleader and so encouraging and for the first time in my life I thoroughly enjoy working out."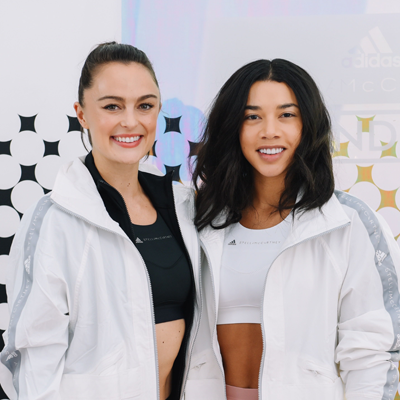 Hannah Bronfman
"I'm obsessed with Megan's style of teaching. She hits all the trouble spots and the cardio is so fun!! I get the craziest sweat from her classes whether that's in the studio or if I'm following along at home!"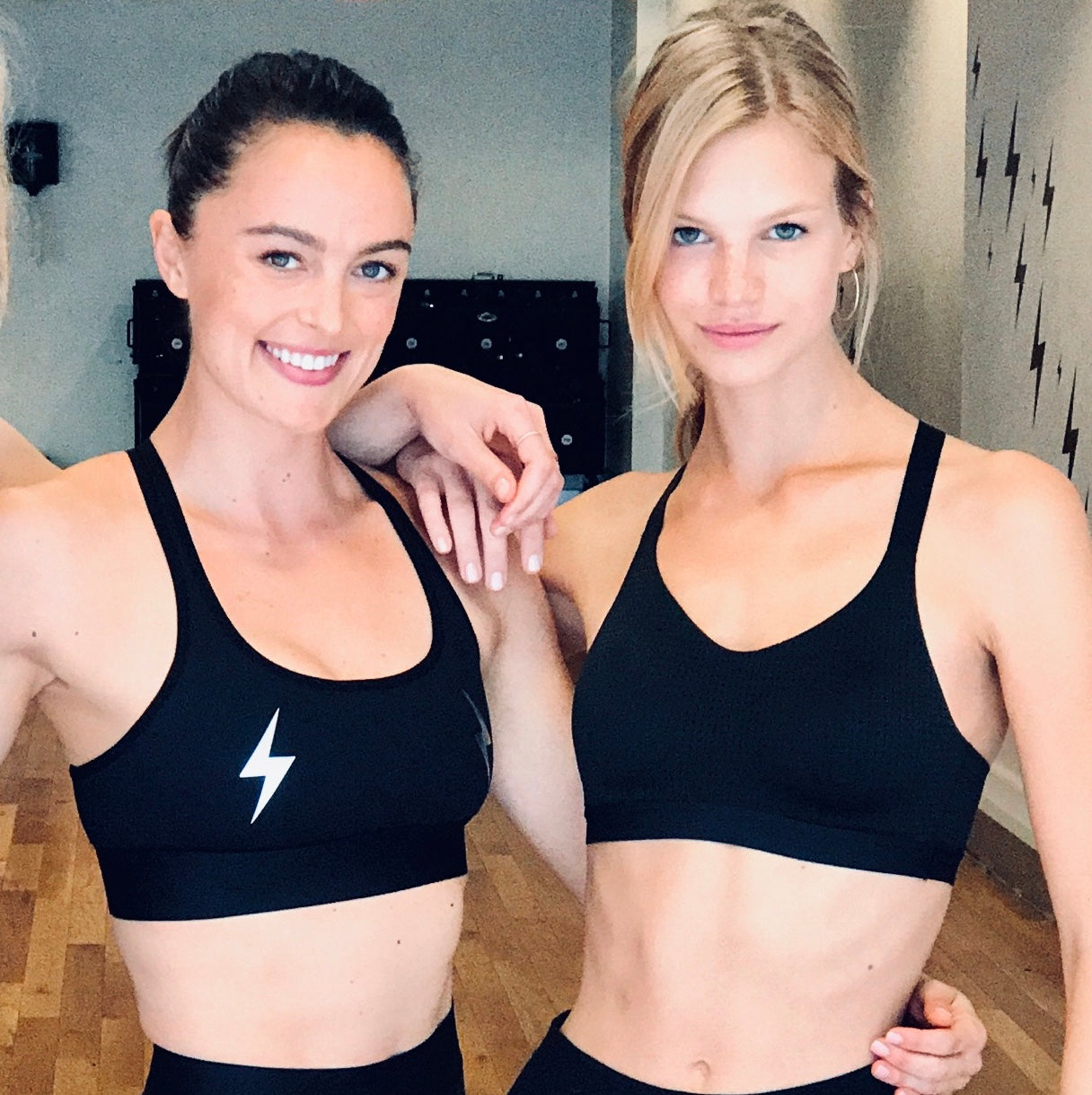 Nadine Leopold
"Before Megan's workout, it was very hard for me to find a balance between cardio and sculpting and I felt like I never got the results I would have liked to see. Once I started doing The Sculpt Society, my whole body changed and I was obsessed. It felt like I not only finally found the perfect workout, but also found the perfect stress relief. The dancing part put me in such a good mood and the sculpting gave me the abs I always dreamed of. I've never been so confident with any other workout. And even after two years it's still my favorite workout online and in the studio."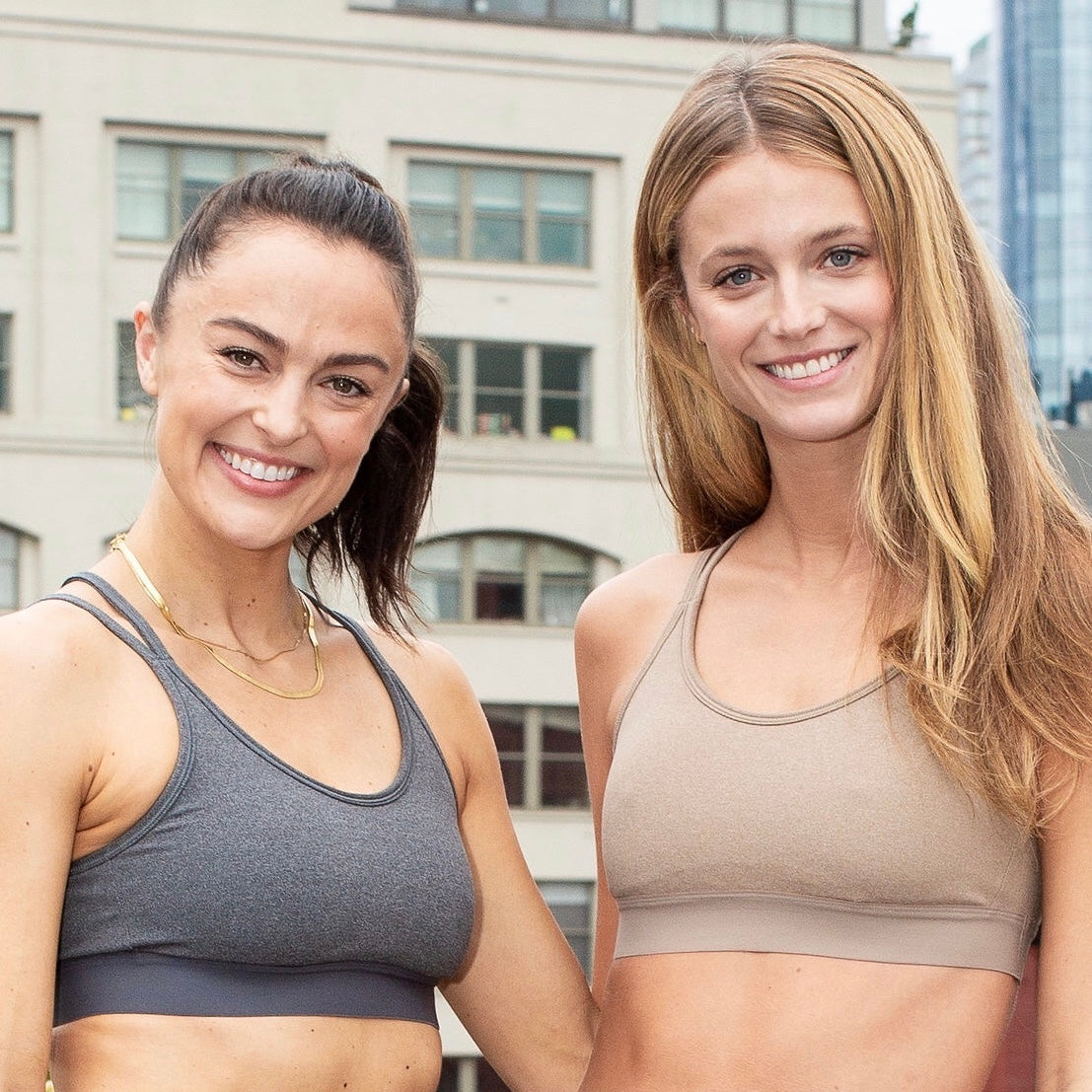 Kate Bock
"I've tried almost every workout class and I've never loved a class as much as Megan's The Sculpt Society. It's the perfect balance of cardio and sculpting. Whether I am streaming or in the studio, I always look forward to it and finish with a good sweat and sore muscles."
Stories of Transformation
"I took my first TSS class in 2019. From the second I left, I knew I wanted to be part of this amazing community. TSS has taught me the importance of building strength, endurance, and flexibility, and the importance of loving the transformation along the way. Whether you are feeling a gentle sculpt, a full-body, or even a fun dance cardio workout followed by a meditation, there is something for everyone!"
– Brooke Mutterer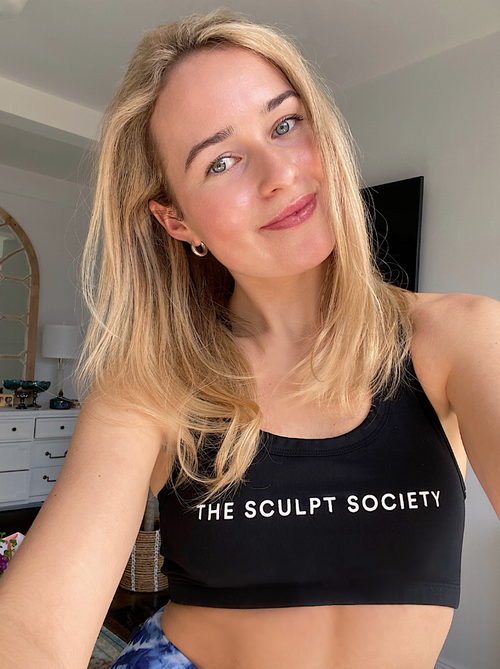 – Brooke Mutterer
"I started TSS in 2019 and it started my love for not only TSS, but working out. Megan completely changed my perception of working out. Her mixture of dance cardio, light weights, and combos are so effective. It has made me look forward to working out, learning it can be fun and not a chore, but a choice. Two years in, TSS has made me stronger physically and mentally!"
– Emily Suprenant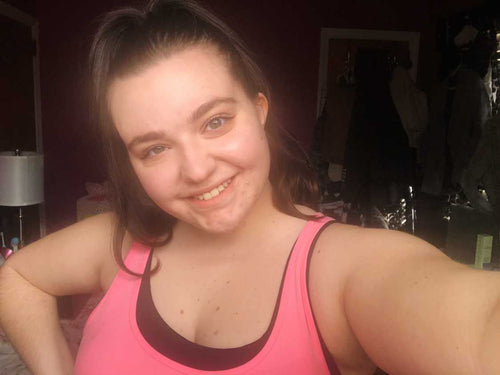 – Emily Suprenant
"I joined TSS and instantly fell in love with Megan's message: Go at your own pace, do what feels right for you, and try not to compare yourself to others. I got my family and friends to join and we've been doing TSS workouts on Zoom together, 3-4x a week, for almost a year now! It's the highlight of our day, giving us an opportunity to connect, laugh, sweat and improve our health!"
– LanAnh Ho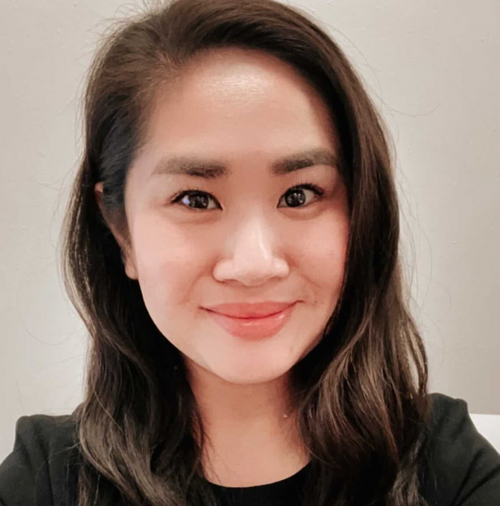 – LanAnh Ho
"I signed up for the TSS free trial and the rest is history. I was a bit intimidated at first, but Megan has a way of putting anyone at ease. I am 50 years old and my body responds to the low impact cardio and sculpt classes. My body has lengthened and my muscles have toned. I save over an hour by not having to travel, as I can work out anytime. I have made TSS friends across the globe and we encourage each other."
– Robin Condon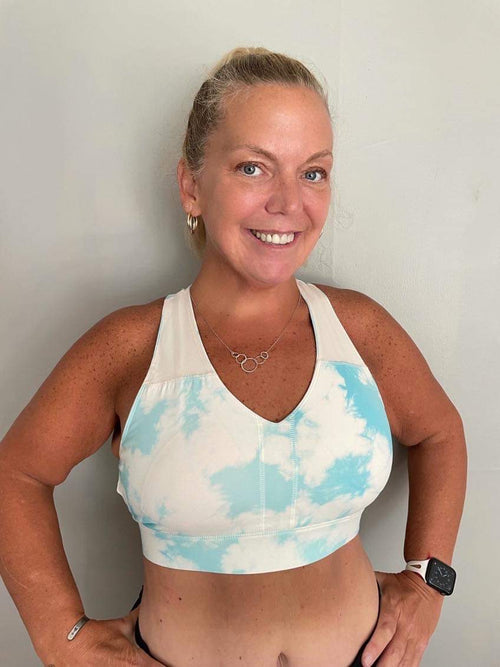 – Robin Condon
"I was instantly hooked by Megan's energy and challenging movements. For the first time a light bulb went off in my head and I knew if I stuck with this, I would actually see changes. I have never seen my body the way it looks now and I could not feel better about myself. The bottom line is the method works and the results are insane!"
– Isabella Kusner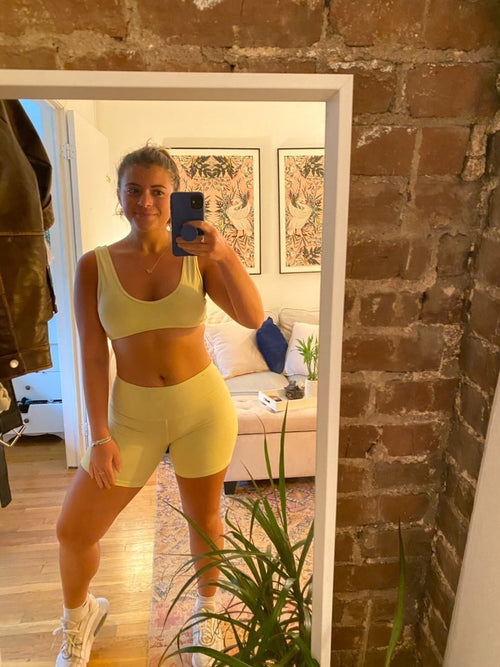 – Isabella Kusner
"TSS makes me focus on the fun and strength of working out. It's made me enjoy exercise so much more, and while the visible results are a bonus, I'm grateful for how it's shifted my relationship with exercise."
– Brenda Bonilla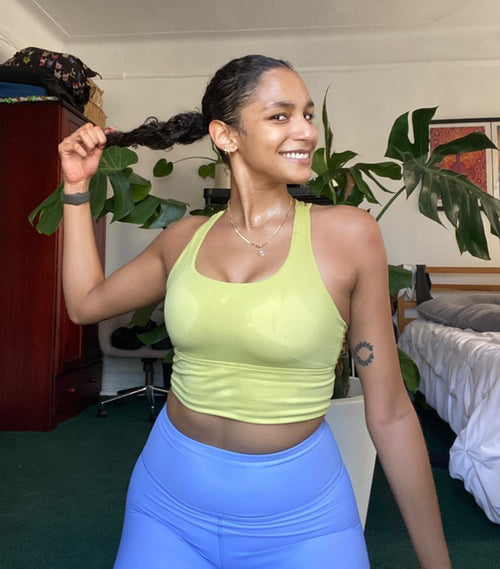 – Brenda Bonilla
"I'm all about finding a workout that you love, and sticking with it if it makes you feel good. Not only do I feel so STRONG and powerful from the TSS workouts, but I've seen such positive changes in my body both mentally and physically. I'm so happy to be a part of this community!"
– Maddie Constantino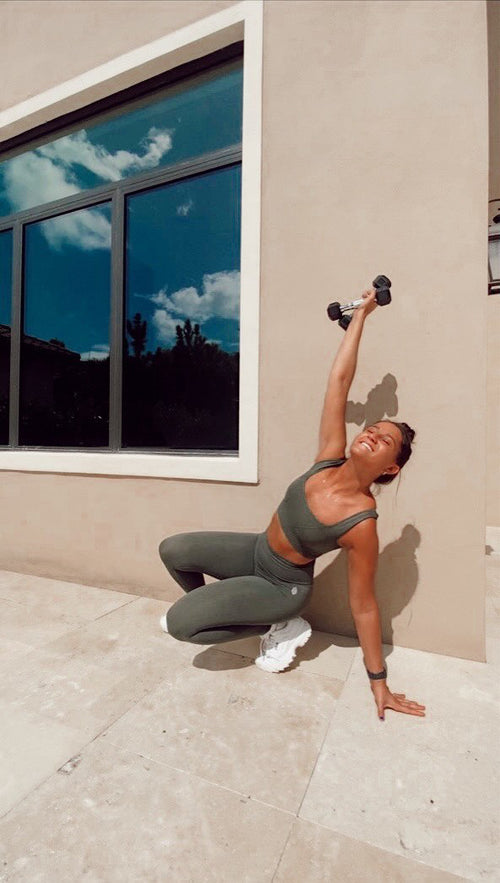 – Maddie Constantino
"I started TSS after the birth of my son. I was craving a new way to challenge my (very different) postpartum body. I needed a way to marry my new schedule + everyday motherhood. I am a believer in the TSS method and I treasure Megan's authenticity and transparency. She's here to empower the community, making us stronger in the process. Megan has helped me reject internal negative narratives and be the best version of myself."
– Caitlin Dunn
– Caitlin Dunn
"The TSS program provided a consistent start to what quickly became my routine. A year later, Megan delivers fresh content and makes each workout fun, challenging AND squeezes it into a short time! The bonus is the connection Megan creates. It's as if she's in your living room to motivate you. She is relatable and makes it about feeling good and strength within yourself which is a refreshing perspective in the fitness world!"
– Megan Sullivan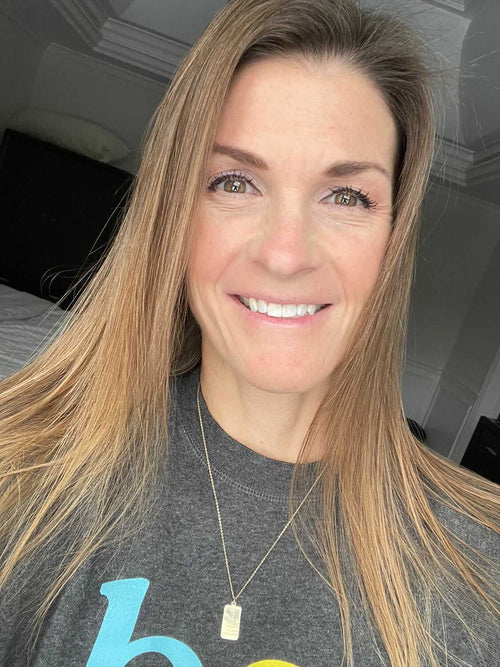 – Megan Sullivan
"I found myself sitting in back to back meetings day after day without moving. The Sculpt Society quickie workouts and programs help me stay committed to moving everyday! I have seen an incredible difference in my strength, flexibility and energy! I'll never start a day without The Sculpt Society or Megan Roup again."
– Riddhi Shah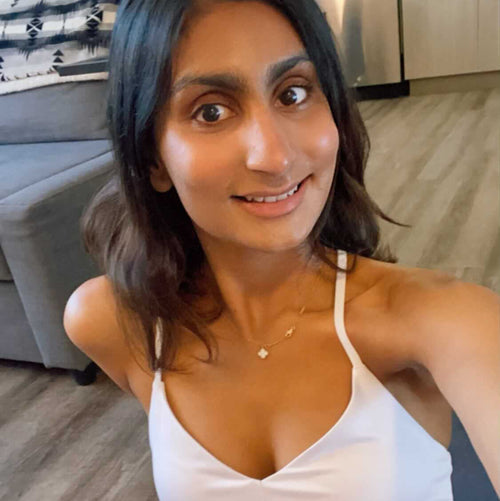 – Riddhi Shah
"Megan is incredibly motivating and creates such fun workouts. I feel like I never do the same workout twice. The app constantly changes, adds new videos, workouts, and even has a meditation section. TSS has helped me stay sane and active!"
– Kat Galarraga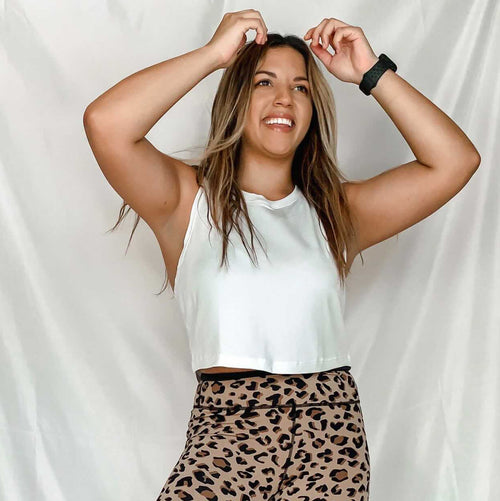 – Kat Galarraga
"The Sculpt Society is the most effective digital sculpt class out there! Megan's sequencing is intelligent, challenging, creative, fun and guarantees a "spicy" sweat! She inspires you everyday by going live with a new workout and allowing time to connect, answering questions and allowing us to share in her personal journey. TSS workouts have strengthened my small and large muscle groups preventing further injuring and repairing old ones. My body has transformed into a leaner and stronger version!"
– Alisha Auringer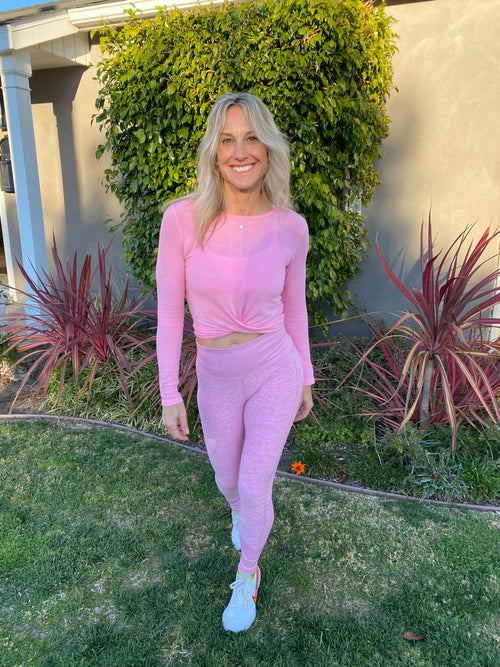 – Alisha Auringer
"TSS workouts are so fun and there is such variety! If I only have 10 minutes, I can do a quickie workout, but if I really want to sweat it out, there are 30-40 minute full bodies and dance cardio. I started the free trial and quickly realized this was going to be an app I would stick with. Megan makes dance cardio so fun and approachable. I now look forward to my workouts because I know I will feel so much better after a TSS sweat sesh!"
– Erin Tenneson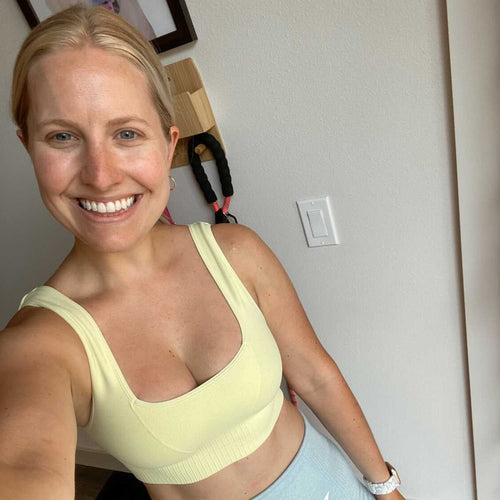 – Erin Tenneson
"The Sculpt Society is my love language! I crave movement almost everyday and the app allows me to move my body no matter how I'm feeling. There's so much variety, whether I'm craving a sweat from dance cardio or something gentle with a sculpt or quickie. I love that I can get a burn in 10-20 minutes while I'm traveling or on the go. TSS has changed how I view movement and I feel like Megan and the TSS team are family."
– Gwen Griffin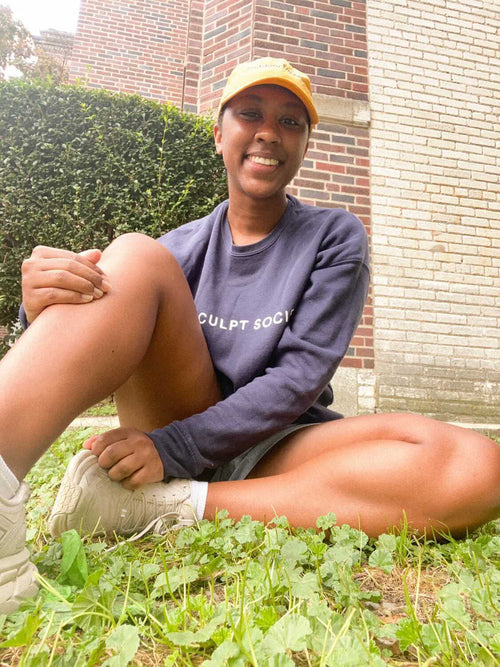 – Gwen Griffin
"Before The Sculpt Society, I was struggling to find motivation to workout. After having my son last year, my body didn't feel the same. I found myself dreading walking into a gym. Not only does TSS give me a spicy workout with real results, but also the confidence and MOTIVATION to move my body and feel good DURING and after a workout! I have felt a dramatic shift inside and I'm starting to lean into the fact that I am powerful and capable!
– Sarah Jansson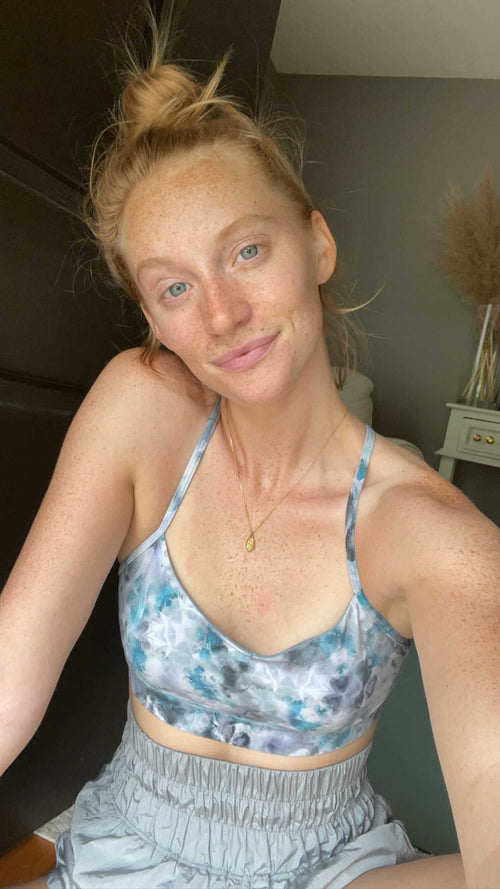 – Sarah Jansson